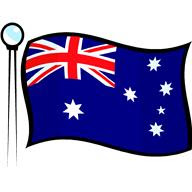 CSU's Australian Campus Libraries will be closed on Thursday 26th January for Australia Day. Normal services will resume on Friday 27th January.
Keep the kids entertained for the day by downloading these free Activity Sheets, includes colouring sheets, flag activities, crossword, puzzles and join the dots just to name a few.
And some Online Trivia. There are 3 levels for this, Joey (easy), Grey (Medium) or Western Grey (hard). Goodluck and have fun!
Whether it be a backyard BBQ or a day out with the family, however you decide to celebrate, library staff would like to wish you a happy and safe Australia Day.