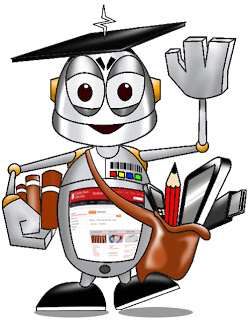 We're celebrating O Week (Orientation Week) with a Scavenger Hunt, and every CSU student can join in.
Regardless of your mode of study – Offshore, DE or Internal – click on the "Gadget Man" icon on the Library's home page and follow the clue to where he is hiding next. Follow all of the clues and the final one will tell you how to submit your entry.
You have from February 20th until March 2nd 2012 to complete the hunt and send us your entry. Seven winners will be drawn on the 5th of March and notified by email. The Scavenger Hunt is open to all CSU students (except for CSU Library employees) and you can win one of five $20 iTunes vouchers.
Visit the Library Home Page to start hunting! Good luck!!