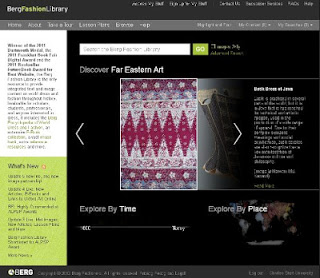 A new online database and collection
of eBooks – the
Berg Fashion Library
– has been added to CSU Library's
eResources. It offers access to a range of resources on world dress and fashion
throughout history.
This eResource contains approximately 70 Berg Fashion eBooks, all available in
full-text, plus a range of other resources including reference works, a museum
directory, and an extensive colour image bank.
The Berg Fashion Library is available to CSU users from our eBooks collections page and in our lists of online databases.