Fancy trying out a couple of new databases?
CSU Library is offering trial access to 2 databases, one of which should be of particular interest to academic staff and researchers: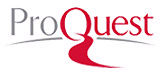 1. COS Papers Invited is a ProQuest database with detailed information about calls for papers for forthcoming conferences and special issues of scholarly journals. This trial is available until 8 August.

2. Rehabilitation Therapy in Video is a collection of educational and training videos which cover occupational therapy, physiotherapy, and speech therapy. This trial is available until 16 August.
For access to these trials, and a link to a form by which you can provide us with feedback, see
the Library's Trial Database page
[ Please note that CSU Library subscribes to a number of other Alexander Street Press video collections, all available via Academic Video Online, which you can access from the Library's Journal Database page.