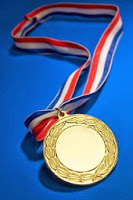 The very best of luck to CSU student and staff member Elise Hull. Elise is winging her way to New York this week to participate in the New York City Marathon with her
Indigenous Marathon Project (IMP) team mates. Good luck team!
See CSU News for more details and Elise's comments in the lead up to this major event.
Join us all in congratulating her on this great achievement.
Go Elise!!