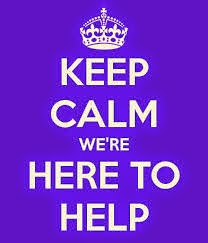 The CSU Library is committed to supporting students with physical or sensory impairments, medical conditions, learning disabilities or psychological conditions, both on-campus and studying by distance, with a range of resources and services.
These services include:
Extended loans for some library materials
Assistance with retrieving library items from Library shelves and from other campuses
Posting items to your home address
Personal assistance in finding information and using on-campus printing and photocopying facilities
Answering general and specific inquiries
If you would like to access disability services please first register with Student Services
For more information on Library services for students with a disability, please contact your campus Disability Liaison Librarian
Resources include:
Wagga, Thurgoona and Bathurst Learning Commons have assistive technology rooms with assistive technology software and hardware for student use such as voice recognition, text-to-speech software and screen readers.
Port Macquarie, Orange and Dubbo Learning Commons have dedicated PCs with assistive technology software available.
All Learning Commons buildings and Library spaces are wheelchair accessible and contain disabled toilets.
CSU libraries are located within the Learning Commons buildings
For more information on Assistive Technology Services go to the Assistive Technology webpage
To learn more about the facilities available in the Learning Commons spaces go to our Learning Commons-introduction webpage
To find out more about CSU's Disability Services including registering for services and access to assistive technology resources please contact your campus Disability Liaison Officer
CSU students with a physical or sensory impairment, a medical condition, learning disability or a psychological condition who will (or may) require support services from the University are entitled to the provision of appropriate services.