The learning commons across all the campuses are buzzing as it hits that time of the year. Assignments are coming at you left, right and center and you've forgotten to buy your mum a present for Mothers Day on Sunday.
Relax.There is a way to do your assignments and make sure your mum has a nice day on Sunday.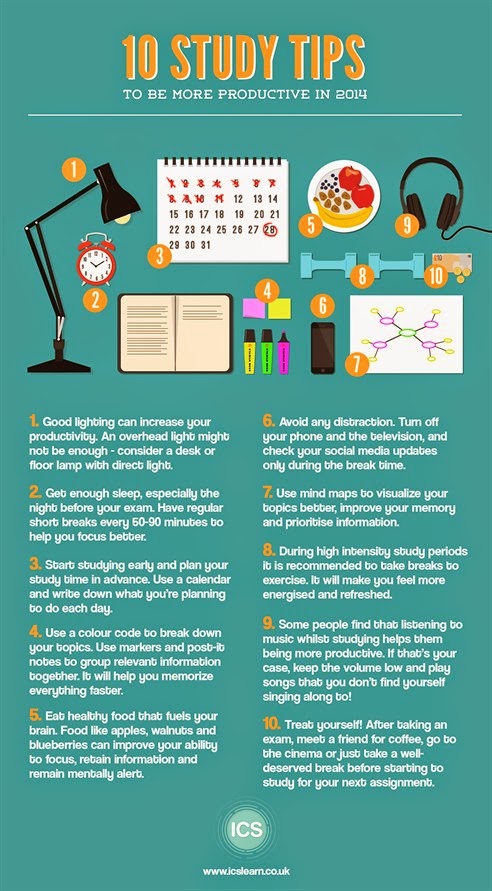 Source: http://www.howtostudy.org/blog/?p=346
Use these helpful study tips to get your assignment's done and then treat your mum to something special.