The Student Services and Amenities Fee (SSAF) Steering Committee is inviting all students and student bodies to make submissions for SSAF funds. Submissions will be considered in a formal process involving the SSAF Steering Committee throughout September 2014.

What your application needs to consider:
the longevity of the project and its sustainability beyond funding
the equitability of the impact amongst CSU's diverse student body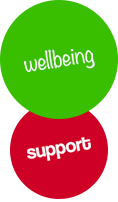 For more information on the SSAF funding and the submission process please contact your relevant
Student Liaison Officer
.
Curious about what projects has SSAF funding contributed to in 2014?




The $34 per 8 point subject we
pay, can fund a lot of things!
– Even Saturday openings for the
library