Nation for Communication – 24 to 30 August
In a world where everybody speaks, imagine if you could not? Well, that's the challenge that confronts over 1.1 million Australians every single day! Some of the ways Australians are affected by speech disorders are shown below.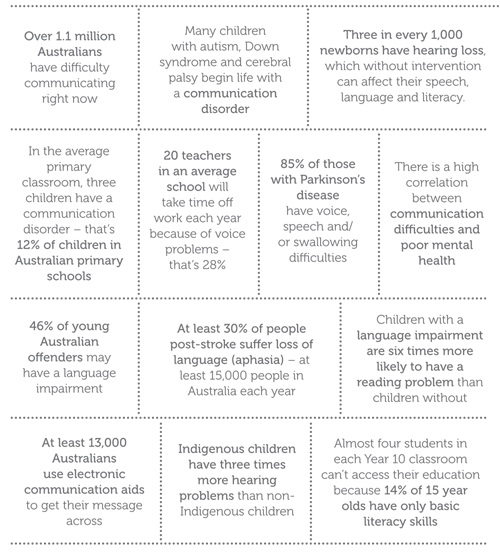 image source: http://nationforcommunication.files.wordpress.com/2013/12/comm_champion_toolkit_booklet_final1-13.gif
This is the challenge that Speech Pathology Australia is highlighting during Speech Pathology Week 2014,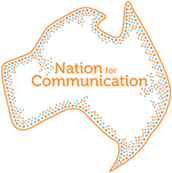 image source:
http://www.speechpathologyaustralia.org.au/
index.php?option=com_content&view
=article&id=1597&Itemid=821
24-30 August with the theme 'Nation for Communication'.
During the week, speech pathologists all across the country are aiming to make Australia a 'Nation for Communication' by increasing the understanding of communication disorders and how they impact on people's lives. Learn more about 'Nation for Communication' by visiting their webpage.
As part of CSU's offering of a Bachelor of Speech and Language Pathology the library has some great resources for speech pathology in our
speech pathology guide
.