Art designed at PLoS
Open Access Week is a global event and an opportunity for the academic and research community to continue to learn about the potential benefits of Open Access, to share and to help inspire.
Participating in Open Access Week can be as simple or involved as you like. OA week is an invaluable chance to connect the global momentum toward open sharing with the advancement of policy changes on the local level.
"OPEN ACCESS" to information – the free, immediate, online access to the results of scholarly research, and the right to use and re-use those results as you need. It has direct and widespread implications for academia and for society as a whole. OA is about making publicly funded research publications available to all without a subscription.
Get Involved. Learn More – Library News –The Australian Open Access Support Group (AOASG) will run some informative seminars explaining Open Access and some of the issues around it:
Tues 21 October 12.30pm – 1.30pm – Open Access 101
Wed 22 October 12.30pm – 1.30pm – Funder OA policies and requirements
Wed 22 October 2.30pm – 3.15pm – Understanding publisher agreements
Thur 23 October 12.30 – 1.30pm – The changing publishing landscape.
Register at http://aoasg.org.au/aoasg-webinars-2014/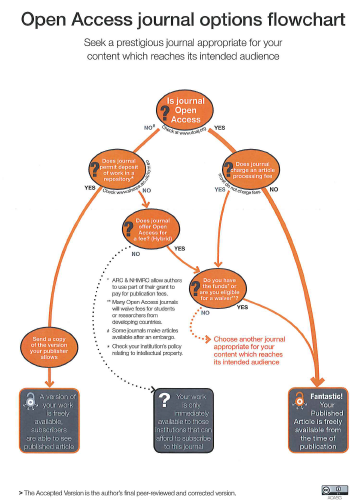 Visit the Library website for more information on Open Access eBooks. We have links to additional sources of electronic texts which are available on the internet and which you may not find in Primo Search.