In the Information Services section of the Library, we help clients learn how to use Primo Search and databases to locate the books and online resources they are looking for. There are thousands of hard copy items in our Collection and even more online! Whether you are studying internally or as a Distance Education student, we can help you. So if you need assistance to locate material for your studies you can come in and see us, call us, do a Live Chat or email us.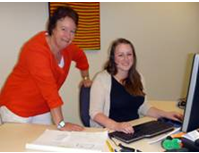 Our Live Chat service is one of our popular modes of contact and so far this year we have chatted 3,733 times!!
One of the most commonly asked question is asking for help to find a particular book or journal article. Last year our overall enquiries via our different channels totalled over 10,000!! That's a LOT of happy clients that we have helped.
We also create the Subject Library Guides and Online Tutorials to help get you started with your studies. The Library Guides have useful information in them for subject specific resources and research assistance. The Online Tutorials are short videos with instructions on doing things like checking your library record, finding books and research skills.
Struggling with EndNote? We have some friendly librarians who are experts with Endnote and are ready and willing to help. Or check out our EndNote Library Guide which just might have your answer.
Meet one of our EndNote whizzes, Tric..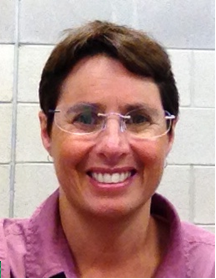 EndNote whiz Tric, Librarian
Info Services staff also like to keep you up-to-date with what is going on around the library by posting information on our social media sites such as Facebook, Twitter and, of course, the blog where you are reading this right now.
Keep an eye out for the Online Workshops that we run at the start of each session.
They cover Library Services, EndNote and finding journal articles.
Join any of these sessions to meet and chat with our friendly librarians such as Bec..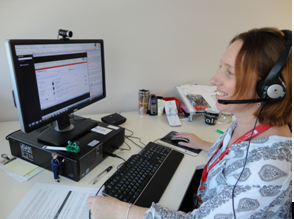 Rebecca, Librarian in Orange
Poster detailing Information Literacy at CSU which was produced for the CSUed Conference in November 2014.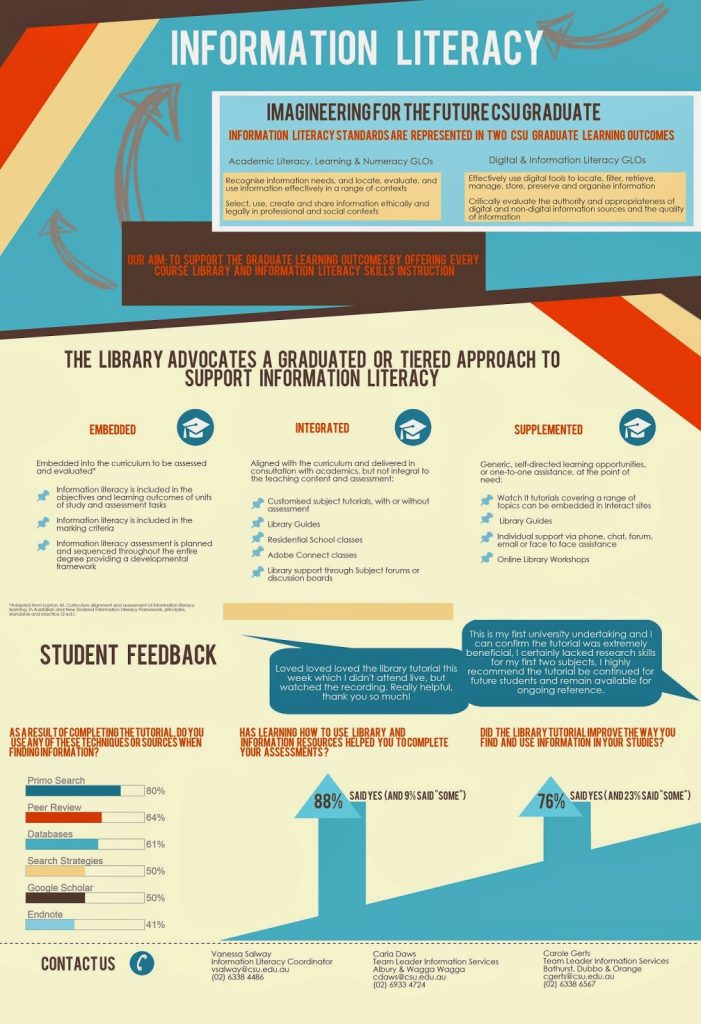 V Salway, C Daws, C Gerts CSUed Poster
For more information visit Information Literacy Library Guide.
So don't tear your hair out spending hours trying to find what you need, come in and see us or contact us via phone, Live Chat or Ask a Librarian Web Form to help.