While you've been enjoying your festive break, the Primo elves have been hard at work on a gift for you; adding bits and pieces to make our Primo Search even better!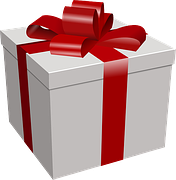 You can still use all of your old Primo Search know-how, but here are a couple of new features to make things even better.

Expanded Search Results


Are you guilty of seeing "0 Results", only to look up and notice a typo in the search box? With the new expanded search results, Primo Search will expand your search parameters to get you more hits. It could tweak your spelling, or expand where its looking, depending on what's going to give you the best results available.
Maximum renewal date
Want to know how many times you can renew your item? How long you can have it for? Primo Search now tells you the longest period you can have the item for. Just go to your Library Record, click on the item in your current loans list, and you'll see the Maximum Renewal Date.
Your place in the queue

Have you requested an item, only to find that there were others who beat you to it? Want to know where you're at in the queue? Go to your Library Record, find the item by clicking on "Requests", and you'll see the status, depicting your place in the queue.

You'll see how many are ahead of you, and you'll better be able to gauge when the item will be heading your way!
Primo Search Library Help Guide
The elves have also been busily creating the Library's new Primo Search Help guide. For all the tricks you need to make the most of Primo Search, including search tips, how-to videos and advice on managing your Library account, look no further! The new guide has everything you need to become a Primo expert in no time.
And if all else fails, just Contact Us in the Library; we're always happy to help you find what you're looking for.
Happy Searching!