Are you a CSU student in the Sydney area? Join us Monday 21st November, at the CSU Outreach Centre in Homebush, for our Library Skills Workshops! There'll be four workshops over the course of the day, so you can find a time that works best for you! But get in quick – registrations are essential!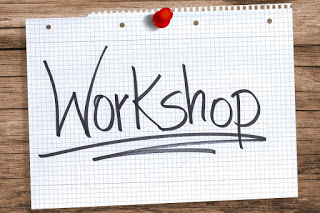 Library Resources and Services – Noon-1pm & 5pm-6pm
Come and see how you can make the most of your CSU Library's resources and services! You'll learn how to find resources in Primo Search, and further how to request physical items and access electronic resources. You'll also learn how to find peer-reviewed journal articles using our Journal Databases and even Google Scholar.
Introduction to EndNote Workshops – 1:15pm-2:15pm & 6pm-7pm
This session will introduce you to EndNote; the bibliographic software that takes the hassle out of referencing! This will include how to manually enter references into your EndNote library, as well as how to import references directly from Primo Search or our journal databases! Best of all, you'll then learn how to insert the citations directly into your word docs and your reference list! Referencing just got a whole lot smoother…
Additionally, there are also individual appointments available. That's one-on-one time with a CSU librarian! They can cover any questions you might have about research and using the library. And to top it all off, there'll also be a referencing workshops run by a member of your CSU ALLaN team!
So if you're in Sydney, and ready to to become a library pro, register now!