A Personal Learning Network (PLN) is all about creating online social networks for collecting, communicating, collaborating, learning and creating through online connections.
As such a PLN is about utilising social media for your studies and professional career, creating an online professional profile.
The Library is running two workshops showing how a PLN can be utilised too:
connect with professionals in your field through applications like LinkedIn and Twitter
collect information about the latest developments in your field through applications like feedly.com
Create an online professional profile through applications like LinkedIn
Ready to create your own PLN? Try our two workshops: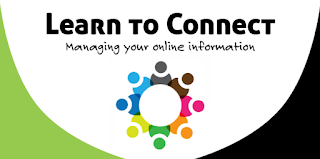 Join us to share and explore:
the benefits of a PLN
how a PLN can help keep your professional development up-to-date
how to connect with others in your profession/field of study
how to create accounts with three popular applications: LinkedIn, Twitter, and feedly.com.
This workshop follows on from the first, and covers how to manage the data generated from P.L.N.s so you can keep track of information effectively. This workshop demonstrates and explores:
the OneNote and Pocket applications and how to use them for study and collaboration
how to evaluate online material using the CRAP test (currency, reliability/relevance, authority, and purpose/point of view)
the legal issue of Copyright, and how you can re-use online material without getting into trouble
Ready to start putting together your own P.L.N?
1. Determine your own needs and goals
2. Acquire the resources and networks to attain these needs and goal.
3. Find the people you want to be linked to and follow, read blogs and news feeds. Participate in relevant professional groups online. Collaborate online
4. Through your PLN stay abreast with developments in your field, so you know and can adjust to changing professional expectations in your field.