Merry Christmas to all! Your CSU Library staff are off celebrating, but we thought we'd still take a moment to spread some festive cheer, in book form (as is our way!). So we're counting down the best Christmas books to rekindle your book-love over this festive season!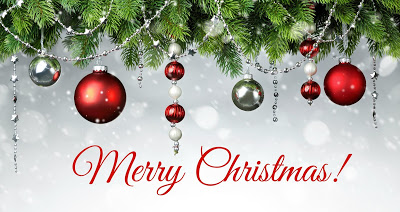 10. Holidays on Ice, by David Sedaris
What a way to kick off the list! David Sedaris's is one of America's favourite comedic authors, and his collection of essays about Christmas are a great Christmas read without the schmultz that you'll find in a lot of the kids' story books.
9. Letters from Father Christmas, by J.R.R. Tolkien
A collection of letters written and illustrated by Tolkien himself, usually told from the view of Santa, or one of his elves. Published posthumously in 1976, and warmly received by Tolkien fans across the globe.
The beautiful children's book without words, telling the story through pictures of a boy building a snowman, which at the stroke of midnight comes to life. The two go about playing together through the night, careful not to wake the rest of the house, and eventually flying over the arctic and meeting Santa himself.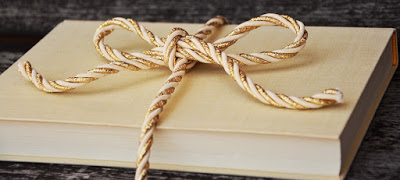 More commonly known as "The night before Christmas", the iconic poem originally published anonymously, but later later attributed to Clement Clarke Moore. Also openly available online, due to expired copyright.
6. Hogfather, by Terry Pratchett
Book 20 in the renowned Terry Pratchett Discworld series, the Hogfather is not your ordinary Christmas novel. The Hogfather (Discworld's very own Father Christmas) goes missing, and Death is forced to fill in. If sharp, funny, fantasy worlds are your thing, this is probably the Christmas novel for you!
5. How the Grinch Stole Christmas, by Dr. Seuss
He's mean, he's green, and he's out to steal your Christmas! Not just a fantastic kids' Christmas classic, but also a feature film, currently available on
Informit EduTV
for CSU staff and students!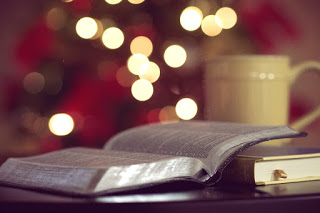 The incredible story of a young boy who goes on a magical train ride to the North Pole. Also made into a wonderful
family film
, loved by many children the world over.
3. The Greatest Gift, by Philip Van Doren Stern
The short story upon which the classic film
It's a Wonderful Life
is based. What would happen if you had never been born? How would that affect the ones you love?
2. Miracle on 34th Street, by Valentine Davies
One of the world's favourite Christmas stories, about believing and the spirit of Christmas. Warning though, if saccharine sweet isn't your thing, then maybe steer clear. This is a novel made to tug at the heart strings.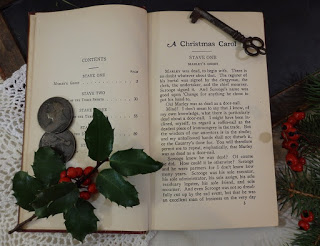 No surprises here folks, everyone's holiday favourite! Ebenezer Scrooge and his eerie encounters with the ghosts of Christmas past, present and future. If you've not read the Dickens classic, you're missing something fantastic, and at only around 100 pages, you can churn through it over the holiday in no time at all! And best still, the book is
way
past copyright, so you'll find electronic versions of it freely available, including
this one
, accessible through
Primo Search
.
So take the time over the break to sit down, curl up, and enjoy the festive spirit. And we look forward to seeing you all in the coming year!