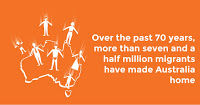 Our diversity makes Australia a great place to live.
Harmony Day
is a celebration of our cultural diversity – a day of cultural respect for everyone who calls Australia home. The message of Harmony Day is
'everyone belongs'
, the Day aims to engage people to participate in their community, respect cultural and religious diversity and foster sense of belonging for everyone.Australia is a vibrant and multicultural country — from the oldest continuous culture of our first Australians to the cultures of our newest arrivals from around the world.
Our cultural diversity is one of our greatest strengths and is at the heart of who we are. It makes Australia a great place to live.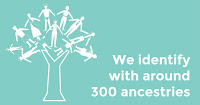 Multicultural Australia is an integral part of our national identity. All people who migrate to Australia bring with them some of their own cultural and religious traditions, as well as taking on many new traditions. Collectively, these traditions have enriched our nation. Harmony Day is a great day to get involved in.
CSU is celebrating Harmony Day with live music, free Harmony Day merchandise, free cupcakes and more! Keep an eye out for what's happening on your campus over the next few days.