Star Wars Day, May 4, celebrates Star Wars created by George Lucas. "May the 4th be with you". What started as pun warmly shared by fans has become a full-fledged Star Wars Day, a once a year celebration of the galaxy far, far away.
One of the earliest known records of "May the 4th" used in popular culture is in 1979, as described here by the author Alan Arnold while he was chronicling the making of The Empire Strikes Back film:
FRIDAY, MAY 4
"Margaret Thatcher has won the election and become Britain's first woman prime minister. To celebrate their victory her party took a half page of advertising space in the London Evening News. The message, referring to the day of victory, was 'May the Fourth Be With You, Maggie. Congratulations, ' further proof of the extent of which Star Wars has influenced us all."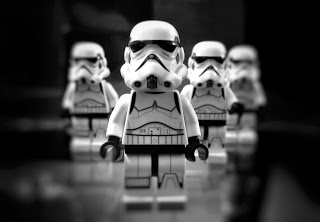 Just check out some of the Star Wars goodies we have in our collection! Why don't you put a request in for one today?
You can borrow all these and more from CSU Library!