The ALLaN Team is pleased to
advise that they have extended their range of online, interactive workshops for
students. The new workshops include:
Advancing Your Referencing which
takes up from where Kickstart to Referencing left off. It assumes the ability to
reference books, journal articles and simple web documents and extends those
skills to secondary sources, block quotes, complex websites, non-text sources,
online dictionaries, and what to do when referencing information is not
available.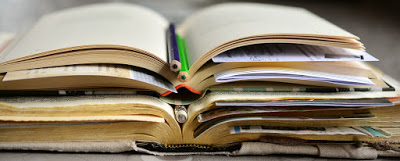 Introduction to Essay Writing provides students with the skills needed to develop a cohesive and well planned essay. In this workshop student will learn how to:
Analyse the question
Research
Plan
Develop and compose the parts of their essay, and
Review their essay
These new online workshops will
join the ALLaN's rotating 7 day schedule. Students simply register online and are
emailed the link to the relevant resources and their workshop in Adobe Connect. Workshops
are friendly, informal and last up to one hour.
Upcoming workshops include:
Introduction to essay writing – 31 May 12pm-1pm
Sitting exams – strategies and tips – 1 June 6pm-7pm
Kickstart to referencing – 4 June 11am-12pm
Advancing your Referencing – 11 June 11am-12pm
Kickstart to study – 25 June 11am-12pm