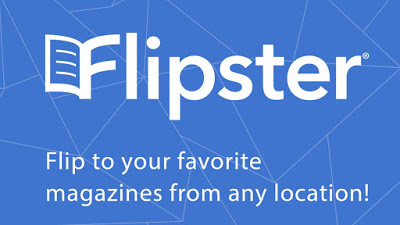 Flipster brings the newsstand to your pocket, offering unlimited access to top magazine titles for easy reading on mobile devices.
Flipping through these digital magazine is fun and easy – it's just like having the print magazine in your hands!
Use Flipster to browse through current or back-issues of these popular digital magazines
Aperture – an essential guide to the world of contemporary photography
CHOICE magazine – helping consumers make better purchasing decisions
Marketing – brand profiles, case studies, CMO-level opinion and
analysis
Modern
Painters – the international source for analysis of contemporary art and culture
National Geographic – stories about the people and places of the world.
Wild – Australia's longest-running wilderness pursuits magazine.
Use the title as the search term in Primo Search to find the mobile mag that interests you to read it online. Or download the Flipster® app from your favourite store to view and download content on your phone or mobile device (Android 4.2+ or iOS 9+).
If you have any trouble accessing these resources, please
contact us
for help.