The CSU Library, in partnership with the CSU Indigenous Student Centres, are hosting The Great Book Swap with morning tea, to support the Indigenous Literacy Foundation.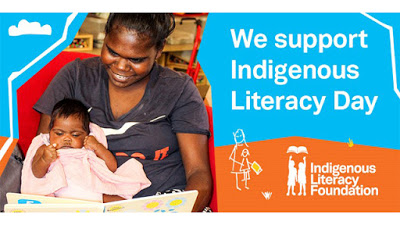 Indigenous Literacy Day is a national celebration of Indigenous culture, stories, language and literacy. Activities, like the Great Book Swap, let us focus our attention on the disadvantages experienced in remote communities and encourage the rest of Australia to raise funds and advocate for more equal access to literacy resources for remote communities.
So get behind our libraries and Indigenous Student Centres to help with this worthy cause.
Events will be held at each campus: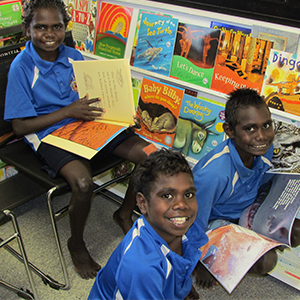 Albury-Wodonga Campus Learning Commons
Tuesday 11 September 11am – 1pm


Orange Campus Learning Commons
Tuesday 11 September 10:30am – 1pm
Bathurst Library Lawn
Wednesday 12 September 10:30am – 1pm
Port Macquarie Courtyard
Wednesday 12 September 10:30am – 1pm
Wagga Wagga Learning Commons
Wednesday 12 September 10:30am – 1pm
Dubbo Campus Indigenous Centre
Tuesday 25 September 10am – 2pm
In order to make this a success, we need your help! We are looking for donations of good books. Take a look at your bookshelves for books you are willing to part with and help the Indigenous Literacy Foundation purchase books and literacy resources for remote indigenous communities.
So donate a book, pick up a new favourite, give a gold coin donation and come along for some yummy food to help us support this worthy cause.


All funds raised will go directly to the Indigenous Literacy Foundation and you can also donate online!