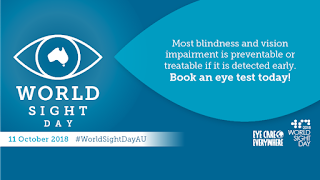 Today is World Sight Day. The main purpose of the day is to focus attention on the global issue of avoidable blindness and visual impairment. It is held each year on the second Thursday of October. This years theme of Eye Care Everywhere.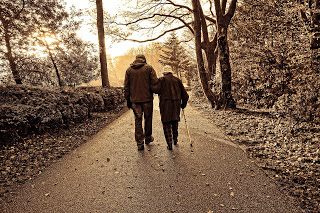 Let's take a look at some of the facts about blindness and vision in Australia:
Approximately 90% of vision loss and blindness is preventable or treatable and can be attributed to five main conditions – reflective error, diabetic retinopathy, macular degeneration, cataract and glaucoma.
More than 453,000 Australians are blind or vision impaired.
Aboriginal and Torres Strait Islander people are three times more likely to be blind or vision impaired than non-Indigenous Australians.
We are encouraged to get our eyes tested, acknowledging that approximately 90% of vision loss and blindness is preventable or treatable, if diagnosed early. To find out more about World Sight Day, visit the http://worldsightday.org.au/