Leganto is a new Library tool that allows a reading list to be created for your I2 subject site, providing one location for all of your students' readings.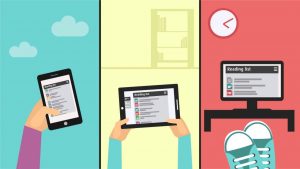 Teaching a CSU subject?
Leganto is now available for your Interact2 site and can be activated under the Tool Link menu.
Let the Library create a Leganto reading list for you. We will adapt any PDF- or Word-based reading lists you are currently using in your subject, or locate any required readings you list within your modules.
A Leganto reading list will not replace the contextual links that you already have in your subject site, but will complement them by providing another access point.
To ask the Library to create your Leganto reading list, please complete the online form.
Studying?
Look out for a new reading list in your Interact2 site – it might be called subject resources, subject readings, or something else. Don't forget to let your lecturer know what you think.
Want to know more about Leganto reading lists?
Academic staff can create their own Leganto reading list, there are instructions in the Leganto Library Guide.
The following video will give you an idea of what Leganto looks like in the CSU Interact 2 environment
Or, find out from Leganto how a reading list can support your teaching.
For more information, please contact the Library.