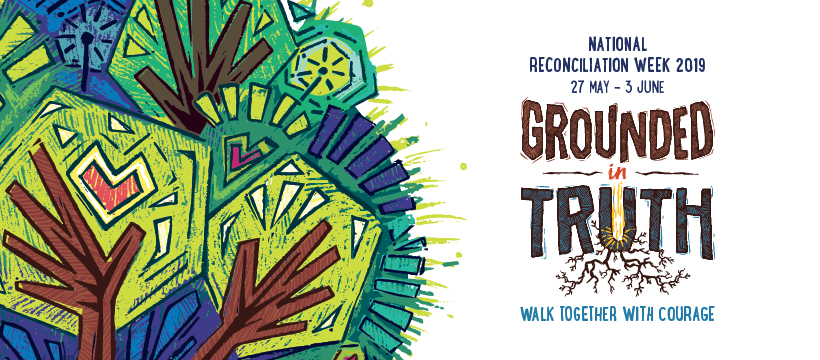 May 27th to June 3rd is National Reconciliation Week, a great time for us all to make reconciliation a part of our story and our future.
At the heart of reconciliation is the relationship between the broader Australian community and Aboriginal and Torres Strait Islander peoples, and the strengthening of this relationship for the benefit of all Australians. To foster positive race relations, our relationship must be grounded in a foundation of truth.
Aboriginal and Torres Strait Islander peoples have long called for a comprehensive process of truth-telling about Australia's colonial history. Our nation's past is reflected in the present, and will continue to play out in our future unless we heal historical wounds.
Whether you're engaging in challenging conversations or unlearning and relearning what you know, this journey requires all of us to walk together with courage. This National Reconciliation Week, the Library would like to invite staff and students from all backgrounds to take a look at some online resources, to help you learn about and contribute towards our national movement towards a unified future:
Aboriginal and Torres Strait Islander people should be aware that these resources may contain images or names of people who have since passed away.
If you would like to get involved in reconciliation week, there are events happening right across Australia. If you need help accessing any of these resources, or would like more information on this topic please contact us at the Library. We hope everyone has an educational and enjoyable National Reconciliation Week!