We acknowledge the people of the Wiradjuri, Ngunnawal, Biripai (Biripi/Bripi/Birrbay) and Gundungurra Nations, who are the traditional custodians and knowledge keepers of the lands where Charles Sturt University campuses are located. We offer respect to their Elders past, present and emerging and extend that respect to all First Nations people.
Users should be aware that some of the information linked below may contain images and voices of deceased persons which can cause sadness and distress to Aboriginal people and Torres Strait Islanders and offend against strongly held cultural prohibitions.
On 20 September 2022, Charles Sturt Library held Great Book Swaps on all campuses to raise funds for the Indigenous Literacy Foundation. What a fabulous response! Students and staff flocked to our book and cake stalls, buying items on the day and continuing to donate via our website for many days to come.
Due to your wonderful generosity we have smashed right through our original fundraising goal of $500 to raise a whopping $1,700!!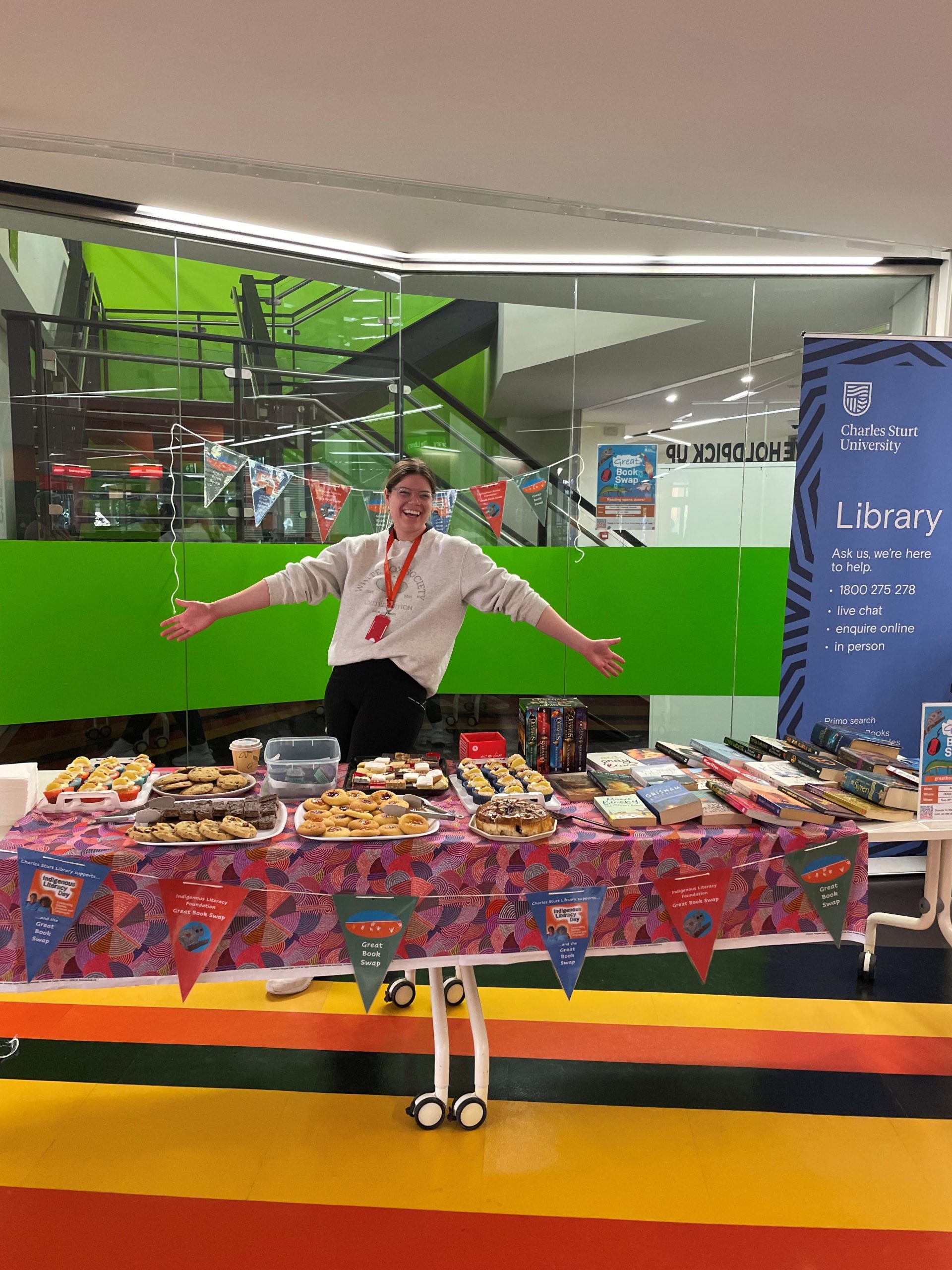 Thank you to everyone who baked cakes and biscuits, donated second-hand books, helped out on the day and gave their hard-earned money to support this important cause. All funds raised go directly to the Indigenous Literacy Foundation to provide culturally relevant books and literacy programs to children in remote communities.
Visit the Indigenous Literacy Foundation for more information about the fantastic work they do providing culturally relevant books and literacy programs to remote communities.
Learn more
Explore information on the languages from the lands where Charles Sturt campuses are located: