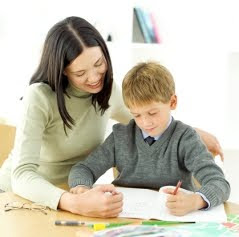 "Be it a humanitarian crisis, such as the earthquake in Haiti and China, or the global economic crisis that has devastated many developed economies over the past year, the role of teachers and other education personnel is vital to social, economic and intellectual rebuilding.All those who are fighting to provide quality education to children of the world can join teachers and their representative organisations to celebrate the profession and show them their support! World Teachers' Day, held annually on October 5th since 1994 – when it was created by UNESCO – celebrates teachers worldwide. Its aim is to mobilise support for teachers and to ensure that the needs of future generations will continue to be met by teachers." [Source: World Teachers' Day 2010]
Today, 5 October, is World Teachers' Day 2010, a time for taking the time to appreciate the contributions teachers make to the world. Here's what UNESCO has to say about this important day:
"Today, on World Teachers' Day, we pay homage to all teachers for their pivotal role in shaping children's lives and for their critical contribution to the social, economic and intellectual development of nations. Teachers are change agents, providing the impetus for the emergence of educated communities."
Simple ways you can mark World Teachers' Day
Virtual exhibition 'Tribute to Teachers' – "Day after day, in classes across the world, teachers bring knowledge to life. This exhibition presents snapshots of teachers exercising their profession in difficult circumstances – in remote rural communities, in zones recovering from conflict, in areas struck by natural disasters. They show teachers working with migrants, refugees, with children from nomadic families or with special needs." [Source: UNESCO]
Looking for some great Education resources?
Read some amazing books and ebooks about this important profession: