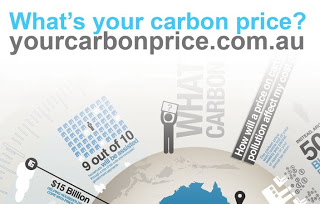 In 2012, Australia will introduce new laws that put a price and limit on carbon pollution, in what many people are calling the "carbon tax".
CHOICE, the Australian Council of Social Service, and The Climate Institute have teamed up to look at how a price on carbon pollution will affect the cost of living.
You can go to the new YourCarbonPrice website to get information on the carbon price and to use the online calculator to estimate your costs, financial support from the government, and the potential savings you can make from energy efficiency measures.
There is also a link to the Climate Institute website, which reports CSIRO-AECOM research that shows that the impacts of the carbon pollution price on Australian households is likely to be smaller than anticipated.