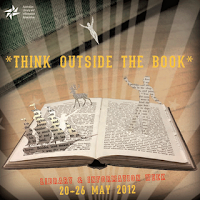 eBook Collections
As part of the series of posts about interesting non-book
related resources to celebrate Think Outside the Book, today's focus is on eBook collections.

What is an eBook?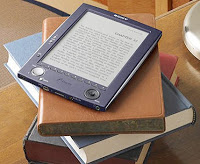 The
Oxford Dictionary
of English
defines e-book as
an
electronic version of a printed book
. In simpler terms, an eBook is a
book-length publication in digital form, consisting of text, images, or both,
and readable on computers and most other electronic devices. Equivalent of a
conventional printed book, an e-book can and do exist without any printed
equivalent.
eBooks are a convenient and flexible way to access
information where you want it, when you want it. Choose from the hundreds of
titles available from the Library with no waiting period and no overdue fines. One
aspect to note is eBooks from the Library collections can only be downloaded
and accessed for a limited period, typically 1-7 days, after which time you
will need to download the book again. However, there is no limit to the number
of times you download a particular eBook.
The Library has purchased almost 20,000 and subscribes to
over 70,000 eBooks (March 2012). And each week 100's of new titles are added to the
collection. For new titles added over recent weeks, check our
New Titles page
.
The two largest eBook collections available from the library
are EBL and ebrary. The eBooks from these collections can be
read online using a web browser on a tablet (for example, iPad and Safari
browser), or downloaded and read using the free Adobe Digitals Editions (ADE)
application or equivalent on a computer.
Enjoy the Library and Information Week 2012 – Think Outside
the Book.