The Man Booker Prize
is an annual award that promotes the finest in fiction by rewarding the very best book of the year. The prize is the world's most important
literary award and has the power to transform the fortunes of authors
and publishers. Visit the Man Booker Prize website to learn more about the award.
This year's winner was announced in London last night with Hilary Mantel's Bring up the bodies taking home the coveted prize. You can read about this year's winner and other shortlist contenders below, and if you're interested in reading more, follow the "Borrow this book using Primo Search" links to grab a copy (and don't forget to tell us which one gets your vote!)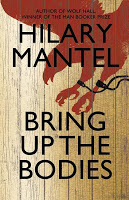 Bring up the Bodies by Hilary Mantel
"The year is 1535 and Thomas Cromwell, chief Minister to Henry VIII, must work both to please the king and keep the nation safe. Anne Boleyn, for whose sake Henry has broken with Rome and created his own church, has failed to do what she promised: bear a son to secure the Tudor line. As Henry develops a dangerous attraction to Wolf Hall's Jane Seymour, Thomas must negotiate a 'truth' that will satisfy Henry and secure his own career. But neither minister nor king will emerge undamaged from the bloody theatre of Anne's final days." Borrow this book using Primo Search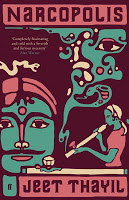 Narcopolis by Jeet Thayil
"Shuklaji Street, in late 1970s Old Bombay. In Rashid's opium room the air is thick with voices and ghosts: Hindu, Muslim, Christian. Here, people say that you introduce only your worst enemy to opium…" Borrow this book using Primo Search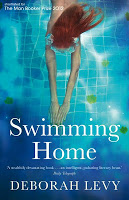 Swimming Home by Deborah Levy
"Swimming Home explores the devastating effect that depression can have on apparently stable, well-turned-out people. Set in a summer villa, the story is tautly structured, taking place over a single week in which a group of beautiful, flawed tourists in the French Riviera come loose at the seams." Borrow this book using Primo Search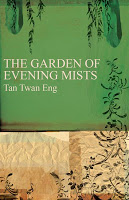 The Garden of Evening Mists by Tan Twan Eng
"Set during the Japanese occupation, The Garden of Evening Mists follows young law graduate, Yun Ling Teoh, as she seeks solace among the plantations of the Cameron Highlands. Here she discovers Yugiri, the only Japanese garden in Malaya, and its owner and creator, the secretive Aritomo. Aritomo agrees to accept Yun Ling as his apprentice "until the monsoon" so that she can design a garden in memorial to her sister. But over time the jungle starts to reveal secrets of its own…" Borrow this book using Primo Search


The Lighthouse by Alison Moore
"Futh, middle-aged and recently separated, stands on the outer deck of a North Sea ferry. He is heading to Germany for a restorative walking holiday, yet he cannot forget his mother's abandonment of him as a boy and his first trip to Germany with his newly single father. It was on this first trip that he neglected to do something, and this omission threatens to have devastating repercussions the second time around." Borrow this book using Primo Search
Umbrella by Will Self
"Umbrella sets out to understand the nature of the modern world by going back to the source – the industrial madness of World War One. Set across an entire century, Umbrella follows the complex story of Audrey Death, a feminist who falls victim to the encephalitis lethargica epidemic that rages across Europe, and Dr Zack Busner, who spends a summer waking the post-encephalitic patients under his care using a new and powerful drug" Borrow this book using Primo Search