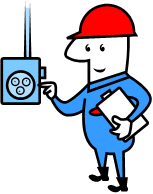 Bathurst Learning Commons and Library building will be closed from
5.30pm on Friday 4 January through to Sunday 6 January 2013 to allow
urgent work to be undertaken on the electrical system.
DFM and the Library apologise for any inconvenience caused by this unexpected closure.

We will reopen at 9.00am on Monday 7 January 2013. If you need library help over the weekend, you can contact us on Sunday afternoon between 1.30pm – 5.00pm via our Live Chat service or toll-free number, 1800 808 369.