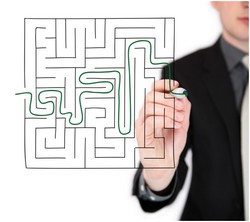 In the age of eBooks and the internet, what do people want in their libraries?
A new report entitled Libraries Services in the Digital Age may provide insights on the future of libraries.
The report, based on a survey conducted by the Pew Research Centre in America, provides information on what library-users currently value; what uses of technology they would like to see at libraries; trends in library use; and what services the library could provide to the public in the future.
Interestingly, the report reveals that "Patrons embrace new technologies – and would welcome
more. But many still want printed books to hold their central place."
But librarians involved in the survey say that, as a result of community demand, libraries have already begun to provide many of the services suggested in the report.
Library staff say that the three most popular classes were classes on e-borrowing, classes on how to use handheld reading devices, and online "ask a librarian" research services.
To read more about the present and future of libraries, see the full report – which is available in PDF format. In addition, further research on all aspects of libraries and librarianship is available via the Library & Information Science databases.