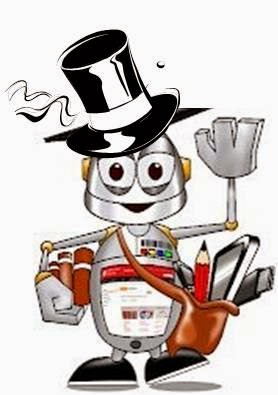 Once again Gadget man puts down his tools and prepares to party having successfully guided a
record number
of students around the Library's website during the start of session 1 2014.
Congratulations to our lucky winners Kim Monk from Corowa and Sam McCauley from Dubbo campus who will each receive a Coop Bookshop voucher.
Gadget man would like to thank everyone who took part and especially those who gave Library staff interesting feedback in the way of comments and even pieces of poetry!
If you missed out on the fun this time, watch out for further Library orientation adventures at the start of each session.