Something has got us talking in the Learning Commons at Bathurst.
The Vice-Chancellor, Professor Andrew Vann, launched Ride and Recharge at the CSU Learning Commons in Bathurst this morning, Wednesday 30 April.
So what is a ride and recharge bike?
It is a human powered stationary bike (like the ones at a gym) connected up to software that you can pedal to recharge your laptops or phone. Simply bring along your USB or standard power cord and you can recharge virtually anything at all.
So not only do you get physical exercise to work off the sweet treats, you can stimulate your brain cells and recharge your phone simultaneously!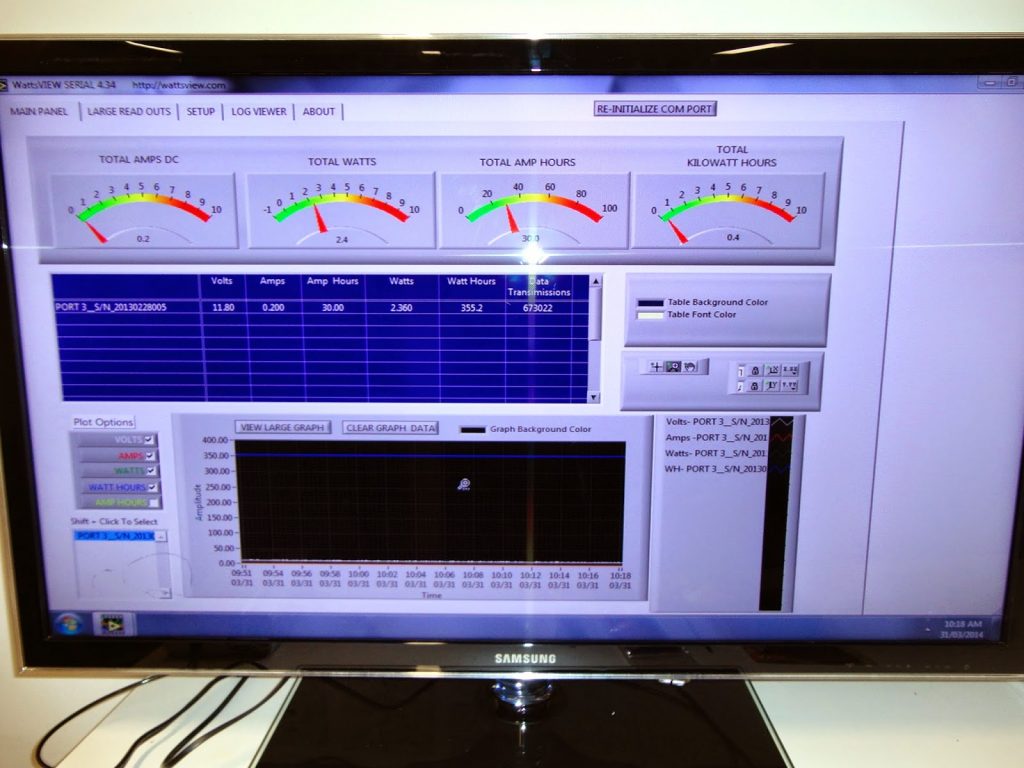 Testing software
From concept to reality
This brilliant idea started way back in 2012 when Sharon, a Library staff member heard about a "human powered recharging machine" on the radio. The idea was fully supported and the proposal earned a
CSU green
sustainability grant.
Thus began the international search to find the perfect software and hardware for a machine of our very own.
Everyone at CSU was keen to assist Library staff get this idea from the concept stage to reality including CSU students, staff from the Divisions of Facilities Management, Information Technology, Marketing, Finance and also CSU Green, Legal and Print.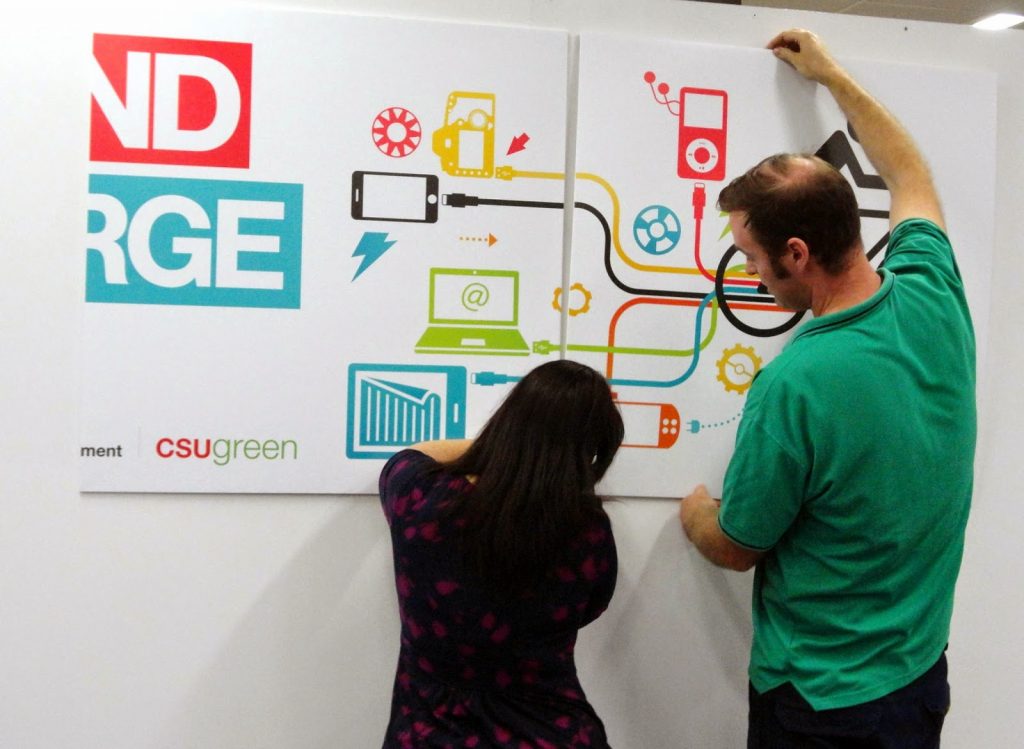 Team at work with the signage
By August 2013 the equipment had arrived and the team set to work tirelessly, to get every detail including software and hardware compatibility, safety compliance, usability and testing, right down to colourful signage to the perfect stage for a giant launch with the Vice-Chancellor, Professor Andrew Vann, this week.
Ready and rarin' to go
Ride and Recharge is available now so why not come on over and give it a go and show your support by taking a selfie and post it using #rideandrecharge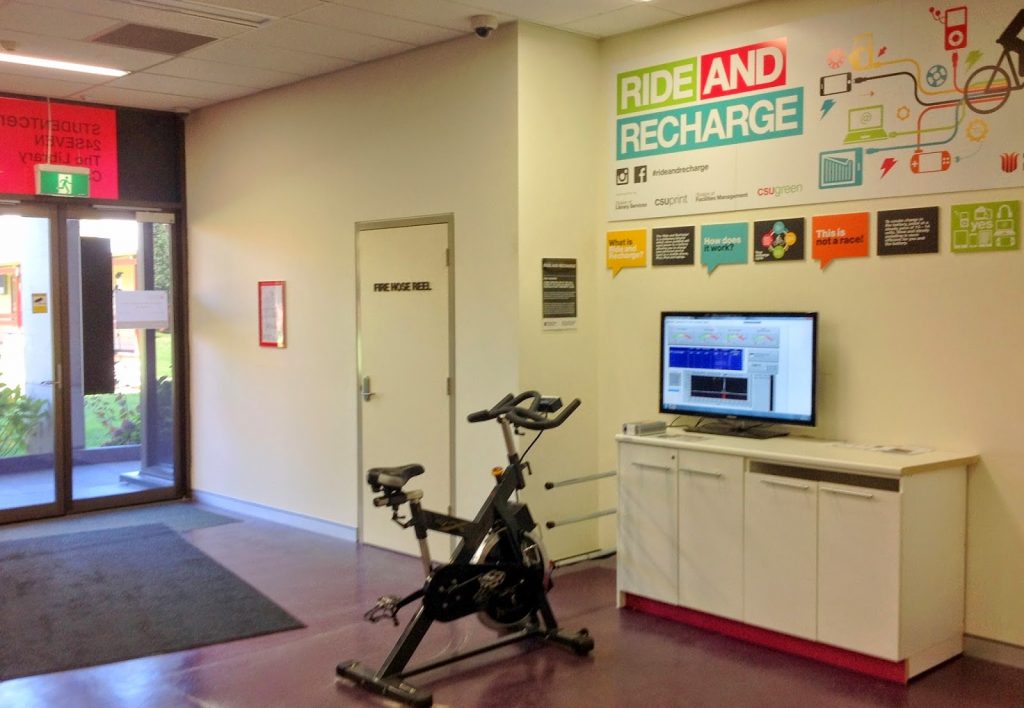 #rideandrecharge
Thank you to everyone who particpated in this exciting endeavour and let's get this bike on the road! Oops… let's hop on and recharge those batteries today!