Information and Awareness month is about increasing the awareness of the breadth and importance of the information industry. Properly maintaining good records and information is an important practice in all areas of life and work. Large corporations, small businesses and even households should get in the habit of keeping their records and information in an orderly system to make it easier when finding something later.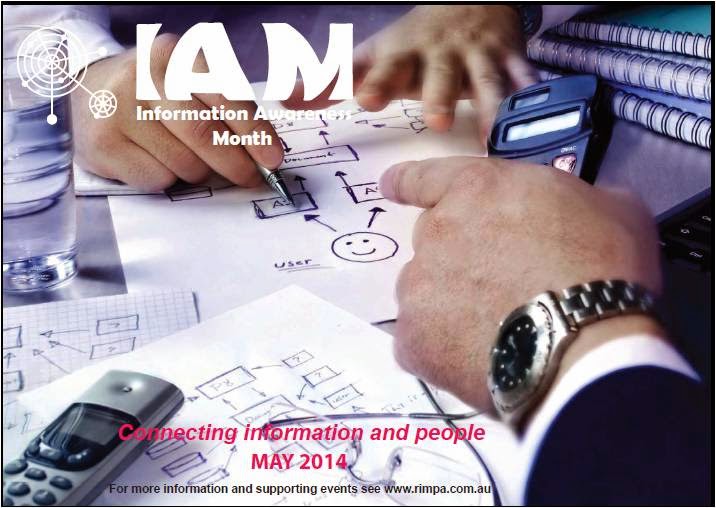 Source: http://www.rimpa.com.au/assets/2013/01/IAM2014Poster.pdf
Upcoming Events:
ACT
Thursday 10th May– "Government Libraries in Challenging Times: Staying relevant,staying alive"
Learn about the current challenges facing libraries and the actions they take to overcome them.
VIC
Saturday 17th May–Dig the Archives Open Day
Delve into history and visit the Victorian Archives Centre this weekend as it opens its doors for members of the public to come in and explore its vast collection of Archives.
Wednesday 28th May– Knowledge Sharing and Workplace Innovation in a Trans National Context.