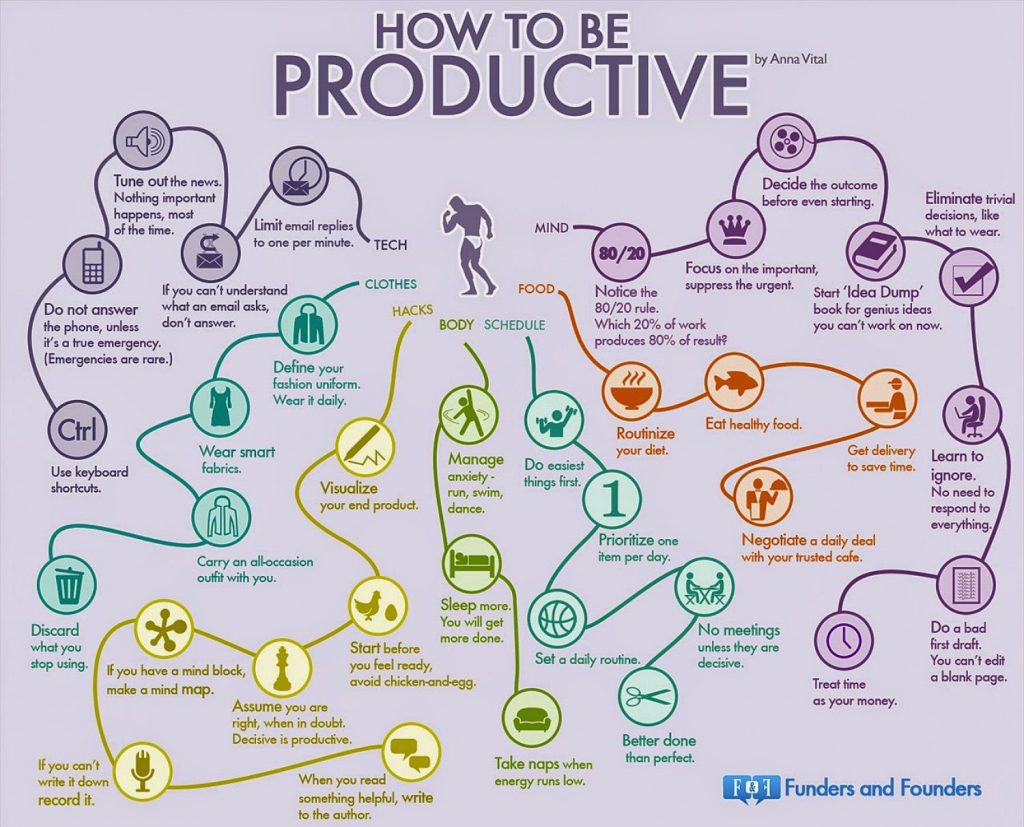 This is a mind map of the habits of the super-productive! Ask yourself these following questions as you glance over this super map of ideas:
– How can I be more productive each day?
– What do I need to focus on to be more efficient?
– What am I wasting my time with?
– What are the important things in my life?
– How can I go better in my studies?
– What is it that I need to do to improve my results?
Though you may be feeling overwhelmed with many things at present – DO NOT feel alone! There are resources and people also available to help you if you need it. If you require more help and support, please see the
Student
page for more services.