Do you know what personal details are on the internet about you?
Is your online content only available to the people you want to see it?
Wondering how secure your computer, mobile devices, network connections, and passwords are?
Would you like to know more about how to stay safe and secure on the internet?
Welcome to Stay Smart Online Week!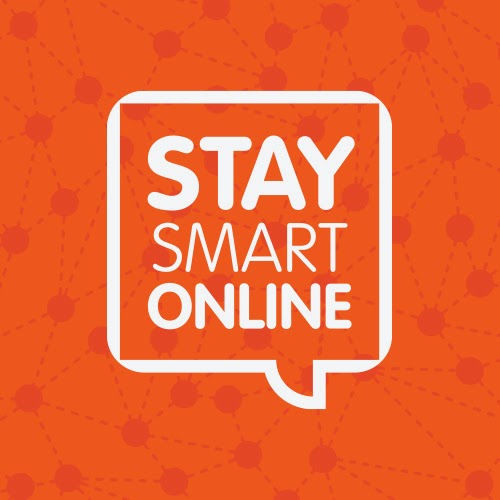 Stay Smart Online Week is a National Government initiative to help Australians put in place steps to protect personal and financial information online whether using a computer or mobile device.
As part of Stay Smart Online Week Carrol and Carole from the Library are offering workshops on how to manage your digital presence online.
Topics covered include:
What information about ourselves is on the internet
Tools for establishing personal and professional profiles online through learning networks (Twitter, LinkedIn, blogs)
Tools to collate different types of social media into news feeds (Feedly)
Online data storage through websites such as Evernote and Dropbox
Reusing online content through Google images and Photoopin and how copyright, intellectual property, Creative Commons Licences, etc. apply.
These workshops are open to all students and staff. Workshops are on Wednesday June 4th, at 2pm and 6pm. Register for these workshops online.
Would you like other ideas on how to stay safe online?
Try the Stay Smart Online website for information on how to:


Why is staying smart online important?
Consider this:
The average Australian internet user is likely to have more than 12 password protected accounts
Only three in five Australians (61%) have a password for their home computer
One in two Australian mobile phone users do not have a password to protect their devices
Women are more likely to use their pet's name (31% vs 18%) as their password, while men are more likely to rely on alphabetical or numerical patterns (35% vs 25%).
Some Australians own more than 30 password-protected accounts.
How do you manage your online presence?