This week, 6-13 July, is the National Aborigines and Islander's Day Observance Committee or NAIDOC week. A week long celebration of the culture and achievements of Aboriginal and Torres Strait Islander people.
To help celebrate, the Orange Campus Library is currently exhibiting a range of inspiring artwork from the school children of Bowen Public School.
by Marilyn Ryan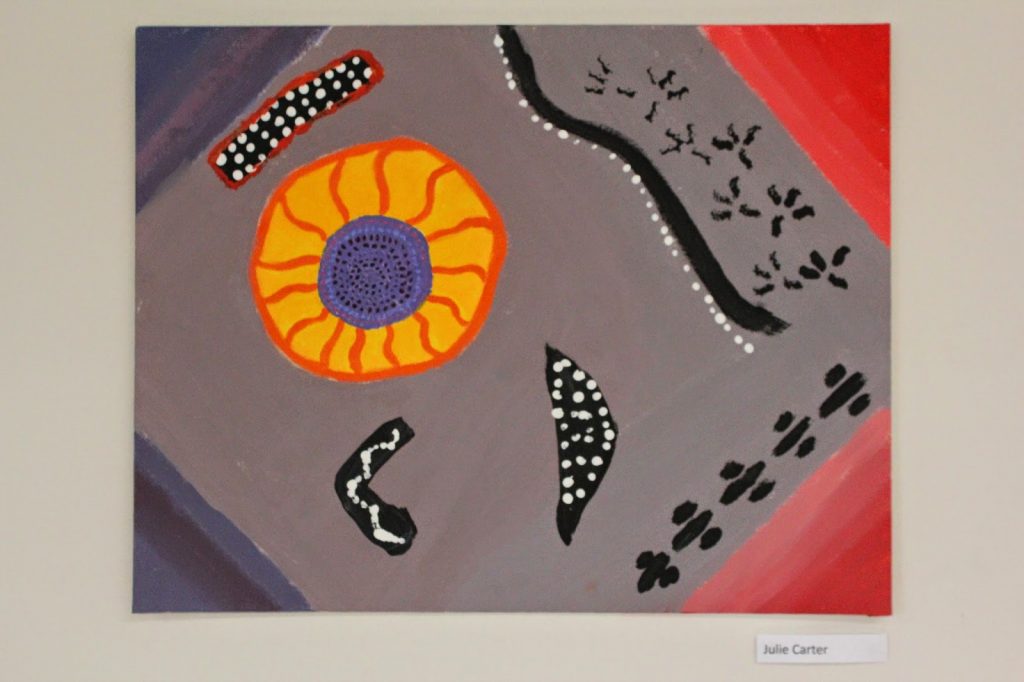 by Julie Carter
Why not pop in and be inspired today!
Two library staff have also offered to help celebrate by sharing their stories.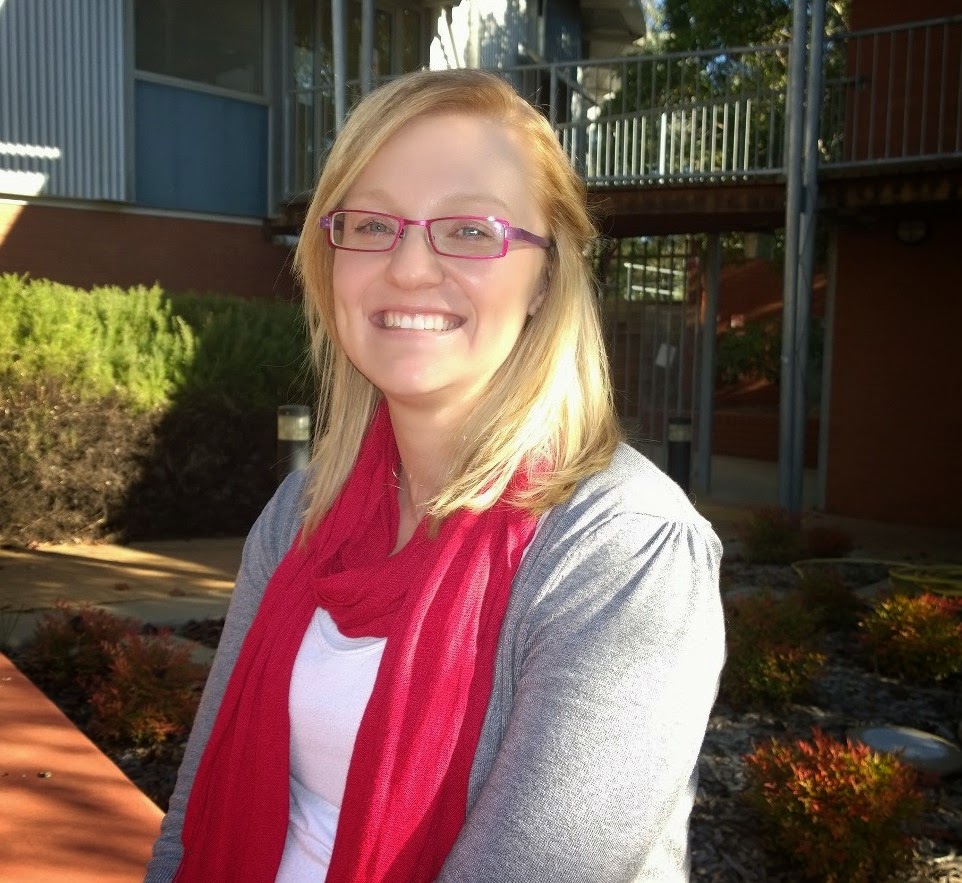 Holly
My name is Holly and I am from Wiradjuri country. I am fortunate to be able to live and work in Dubbo on my country.
I began work with CSU in September 2013 as a Trainee Library Assistant. My work involves maintaining the library space and collection, and helping assist staff and students access library materials.
My experience as an Indigenous Trainee at CSU has been very rewarding, and has built my confidence and skills level in many areas.
I have also enrolled as a student at CSU, and will begin to study the Bachelor of Business (Management) through the Indigenous Supported Program.
I believe that NAIDOC week is a great opportunity for all Australians to celebrate and support the culture, history and achievements of Australian Aboriginal and Torres Strait Islander people.
You can find out more about how CSU supports Indigenous students right
here
!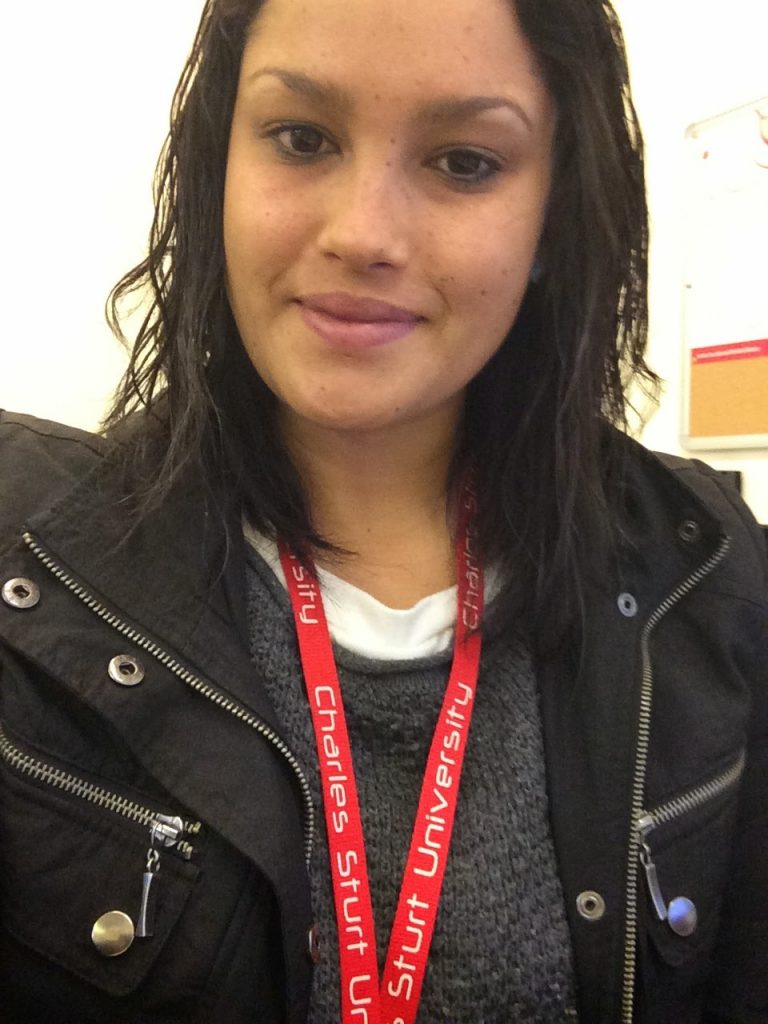 Taleana
I am Taleana and my family is from the Leeton and Hay area which is also Wiradjuri country.
My work experience is in purchasing and financial services. Currently I am an Administrative Assistant in Business Services for the Division of Library Services at Wagga and I have been in this position for 5 months.
We offer financial and business services to Library staff.
Currently I am studying the Certificate IV in Business Administration. Loving CSU and the position!
Wiradjuri country is bordered by the Lachlan (Kalari), Macquarie (Wambool) and Murrumbidgee (Murrumbidjeri) rivers in central New South Wales and includes CSU's campuses at Bathurst, Wagga, Orange and Dubbo.
CSU's Centre for Indigenous Studies is located on the Dubbo campus and is responsible for the delivery and governance of Indigenous education and research at CSU.
CSU Library has a dedicated website for Indigenous studies Yalbilinya Ngurang "Place of learning" which provides resouces and information for all staff and students.


Join with us this week as we celebrate NAIDOC week!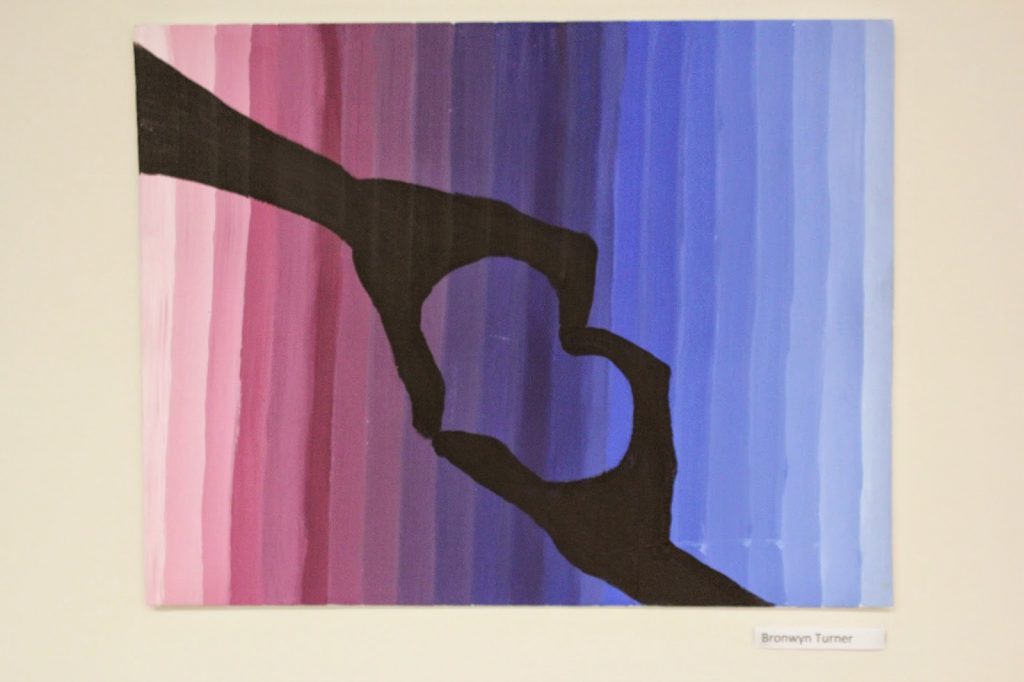 by Bronwyn Turner