NAIDOC Week is held in the first full week of July each year. It is a time to celebrate Aboriginal and Torres Strait Islander cultures and an opportunity to recognise the contributions that Indigenous Australians make to our country and our society. NAIDOC origins can be traced to the emergence of Aboriginal groups in the 1920′s, which sought to increase awareness in the wider community of the treatment of Indigenous Australians.
CSU Library invites you to check out the Library's Indigenous Website: Yalbilinya Ngurang – 'Place of Learning', where information and resources are available to help you with your research and study.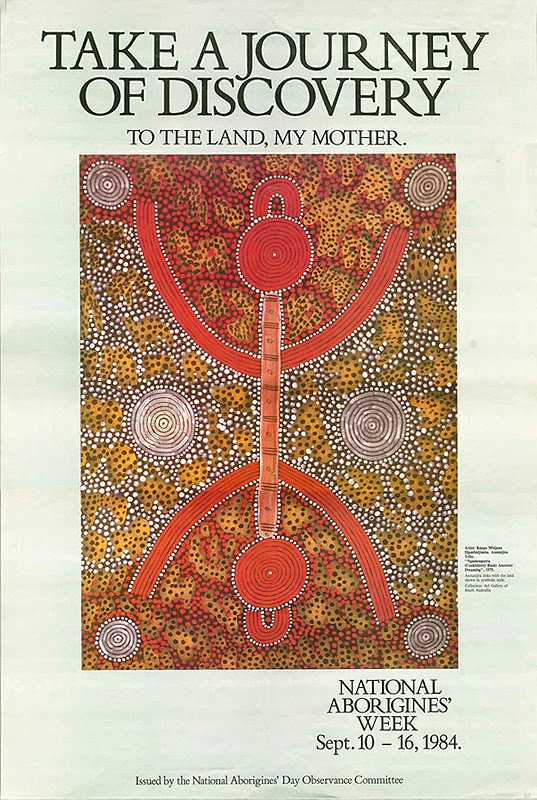 Source: http://www.naidoc.org.au/poster-gallery

If you would like to read more about NAIDOC WEEK click here. Here you will get to locate great events in your local area, you can read about the history of NAIDOC, as well as see the beautiful posters for this significant week throughout the years.