The CSU Research Output (CRO) Repository is an electronic archive which stores and showcases the research publications of CSU. It contributes to the growing international trend for Open Access to scholarly outputs and makes research literature freely available online.
CRO exists in an online, open-access environment, making it easy for researchers all over the world to find and access the University's published research output using search engines such as Google and the National Library's Trove.
WHAT IS IN CRO?
CRO contains over 18,000 records including the full text of research articles, conference papers, books and book chapters and creative works produced by CSU staff. Where possible, these are open access which means that the article can be opened and read by anyone in the world even if they don't have a subscription to the journal.
BENEFITS OF PAPERS BEING OPEN ACCESS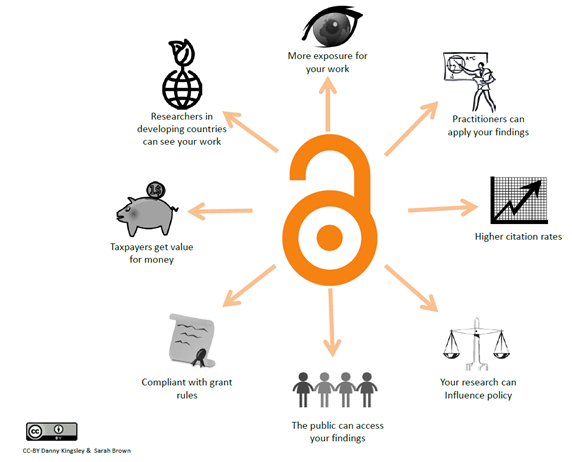 BENEFITS OF DEPOSITING YOUR ARTICLES ON CRO
Creating a list of your publications with links to the full text.
Wider access to your papers.
Enhances research impact shown by increased citations.
Safe storage of copyright compliant versions of your papers.
Facilitation of research sharing.
Showcase for CSU research output.
You can find CRO publications, CSU researchers and research institutions in CSU Library's new Twitter list
CSU Research
. You can subscribe to the list and follow what's happening in Research at CSU.
Contact your Library Faculty Liaison staff for assistance.