Are you starting your studies today? Or, doing well, but wanting to get a little more organised?
The Library can help you get off to a great start for Session 2.
Remember to apply for your CSU ID Card so you can request and borrow books, and request scans:
Activate your username and password online. Go to student.csu.au and click on 'Activate My Account'
Visit the Library Orientation Toolbox for:
a quick tour of the Library
news and updates
information on how to borrow, return, copy, print, scan and request items and journal articles
Did you know you can always get assistance online or face to face. Join us for:
Get ahead with your course readings:
Welcome to your Campus Library. When you need help, look for library staff in the green shirt: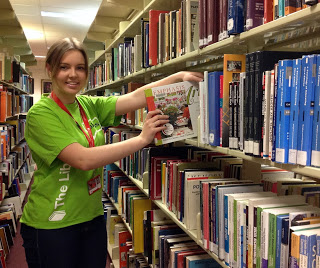 or Ask a Librarian.
Follow us on Facebook and Twitter today.