CSU Library staff would like to extend a huge welcome to all new and returning students and staff.

Does it seem like only yesterday that we were welcoming you to Session 1? Or perhaps it feels like years have passed since we began the academic year… And here we all are preparing for Session 2!
For those of you returning, we trust you are rested from a lovely break.
If you are new to CSU we know it can be easy to feel overwhelmed, but do not fear! CSU's Online Orientation will help you tick all the boxes so you can feel super-organised and prepared before starting at CSU.
For those of you who are studying on campus, chances are you will be spending A LOT of time in the Library. Check out what your campus Library looks like by taking a virtual Library Tour.
If you are studying at Albury-Wodonga, Bathurst, Orange or Wagga Wagga you will have 24/7 access to information resources, technology, services and facilities in the Learning Commons. Amazing right?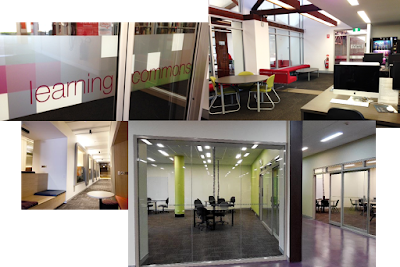 CSU Learning Commons 24/7 spaces are great to study in!
No matter how or where you are studying, we have some great tips to help you get ready for your Session 2 studies in our Kick start your studies post.
Make sure you don't forget to register for our Online Library Workshops, starting this week and they are perfect for on-campus and Distance Education students.
Library Staff are available to answer your questions in person, over the phone, by email or live chat. Ask us!
You can follow us on Facebook and Twitter to get the latest news on research and study tips, online library workshops, events, services and new resources.