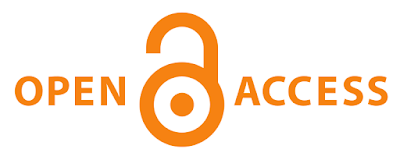 CC-BY SA 3.0 Plos.org (https://www.plos.org)
Let's make OA the New Norm!
Open Access Week is a global event, now in its eight year. This year's
theme of "Open for Collaboration" looks at how Open Access can drive
collaboration and advance research. You can find out more about Open Access by checking out our "What is Open Access?" blog and exploring the links.
How can you get involved in Open Access Week?
The
Open Access movement is gaining momentum every year, with increasing
support from research funding agencies, academic institutions,
researchers, scientists, teachers, students and members of the
general public. Getting involved in Open Access Week is a great way to
keep this momentum moving forward.
Get involved in Open Access Week events at CSU!
Join us for morning tea in the Learning Commons at Wagga Library on Tuesday October 20th at 10:00am to celebrate Open Access Week. Come along
and have a look at our posters about open access books, journal articles
and data while enjoying some cake and a cuppa.
Register for the Open Access Adobe Connect forum
on Thursday 22 October
2:00pm-3:00pm. Join the discussion to have your questions on Open
Access answered. Presented by CRO Staff, Karin Smith and Deb Peck;
Wagga Liaison Librarian, Karen Mackney and Acting Head of School,
Information Studies, Dr
Mary Anne Kennan, the forum will answer questions including: How does
CRO fit into open access? What about ERA and HERDC? Is paying to make
your work open access always a problem?
Join the global virtual Edit-a-thon to improve Open Access-related content on Wikipedia.
Download
the OA Button. Next time you hit a paywall the Open Access Button will
search the web for a version of the paper that you can access straight
away.
Want to make your research Open Access?
If you want to make your research publication Open Access, contact CRO staff at cro@csu.edu.au.
Need more information?
The Library can provide Scholarly Publication Support or you can contact your Library Faculty Liaison staff for information and assistance.