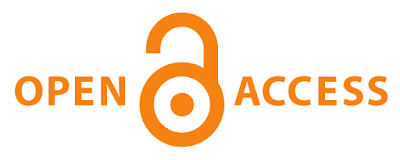 CC-BY SA 3.0 Plos.org (https://www.plos.org)
This week CSU Library is celebrating Open Access Week, a global event which looks at how Open Access can drive
collaboration and advance research. It is a great opportunity for
academics and researchers to learn about the benefits of Open Access.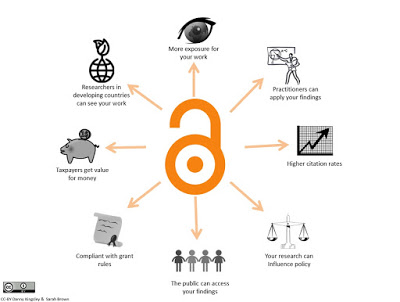 CC-BY Danny Kingsley & Sarah Brown
So what is Open Access?
Simply
put, it is free, immediate and online access to information and the
results of scholarly research. But it is complicated terrain, so take
the time to watch this video:
and explore our Open Access LibGuide for more information.
The
Australian Open Access Support Group provides support for Open Access
in Australia, with information about the benefits of Open Access and
options for authors.
How can Open Access increase citation rates?
MyRI is an Open Access toolkit to support bibliometrics training and awareness.
What does Open Access look like at CSU?
The
CSU Research Output (CRO) repository lists research articles,
conference papers, books and book chapters and creative works produced by CSU staff and research students. This is where CSU researchers can make their work open access. Just email the final accepted manuscript of the paper to cro@csu.edu.au and CRO staff will unlock it if the publisher allows. Adding copyright cleared copies of your work to the CRO
database makes it easier for readers to discover and access your
research.
What about Open Access and Copyright?
Copyright
may limit what you can do with published articles. CSU asks authors to
provide a copy of the final, accepted for publication, manuscript in PDF
format to CRO. Many publishers allow a copy of the final manuscript to
be made available via institutional repositories. CRO staff check that
the submitted manuscript meets the publisher's Open Access criteria and, if so,
make it available.
Where to from here?
Find out how you can get involved in Open Access activities by checking out our "Are you open for collaboration?" blog.
If you want to make your research publication Open Access, contact CRO staff at cro@csu.edu.au.
The Library can provide Scholarly Publication Support or you can contact your Library Faculty Liaison staff for information and assistance.