Next time you're at CSU Orange, pop into the Library and try out our new, deluxe beanbags!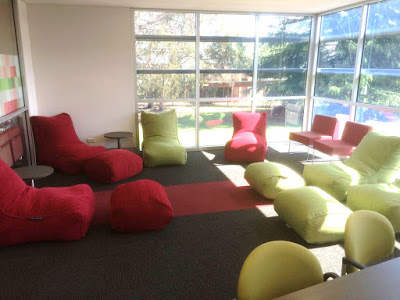 We know how hard you all work, and how important it is to find time to relax and bring some balance into your busy lives. So grab a magazine or the paper and settle in for some well-earned time out in this cosy corner of the Library. BYO alarm clocks!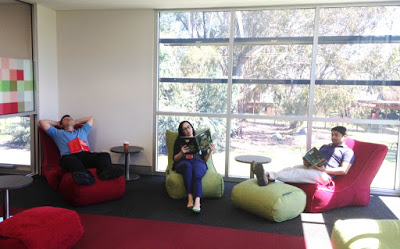 Working hard? Hardly working! Orange Library staff David, Alex and Roshan enjoy the new beanbags.