Ever wondered why you have to wait to get a physical book because there is no electronic version?
Why it can take so long to get a book digitised/mailed out/delivered from another campus?
Why we have the books we do?
Why we do everything the way we do…..(period) ?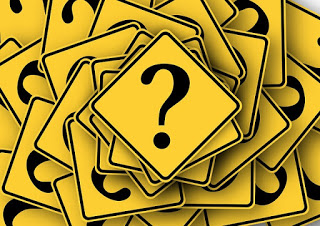 The over-riding influence on what services and information we provide comes from the University values. The university values denote all our activities, avowing that we will be collaborative, student-centred, agile, agents of change, reliable, and inclusive.
These values are incorporated into the University Strategy, which is the roadmap for what the university wants to achieve in a certain timeframe. This is updated every few years, and at the moment we are working on the 2013-2015 University Strategy. This document contains a comprehensive, strategic list of objectives, evidence of success, strategic priorities, and strategic enablers for our regional communities, professional and academic communities, students and ourselves to our different audiences.

From the University Strategy the Library develops its own vision, mission & values which states that the library is:
…an integral partner in the University's teaching, learning and research through excellence in the provision of innovative library services, accessible anywhere, anytime – "Library without walls"


and we will provide:
Intuitive, reliable and timely access to quality collections, information and services; and
Virtual and physical spaces that foster research, study and interaction in an environment where diversity and ideas are embraced and respected.


Our vision, mission & values are incorporated into our policies and rules, such as:
The vision, mission & values is coupled with the university strategy, economic drivers, technological developments, user and staff feedback to formulate operational priority plans. You can download our Operational Priority Plan on the
Library website
. One of our most important priorities this year has been the redevelopment of the library website so it is more intuitive and mobile to create fast access to library resources.
One of the most important deciders of what services we provide are based on user feedback from user surveys like our biennial insync survey (see our previous
blog post
on this survey) and online forms.
Do you have feedback for us on how we can improve what we do?
Let us know – fill in our online Comments & Suggestion Form.