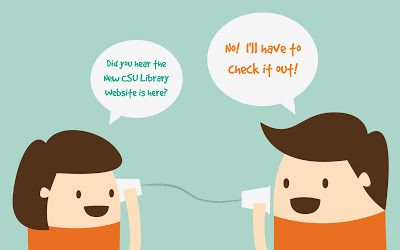 You told us that you wanted a website that is easier to navigate. So we've been working hard on doing just that! If you've been to our website, you will have noticed some big changes.
Tell us what you think!
Use our online comments and suggestions form to let us know what you think of the new Library website. And please tell us if you have find something unexpected such as a broken link or Oops! a 404 not found.
Need help with the new website?
Don't forget to contact the Library if you need help.