It's O Week, and the campuses are a flurry of activity! With Market Days at each campus kicking off the festivities, you'll find there's a lot happening, and a whole lot of people about!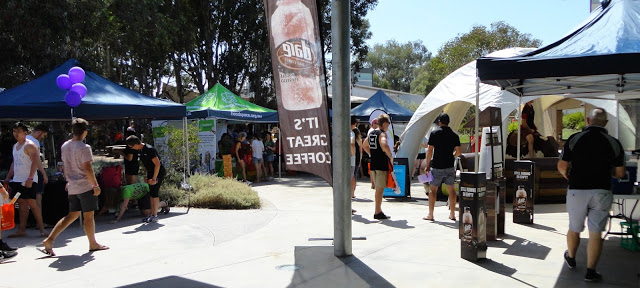 If you missed Market Day, there are still plenty of activities to dig your teeth into. And while you're here; drop in to the library and say hi! There are Library tours scheduled, and for the next three weeks you'll be able to spot our "rovers" roving. They're here to help you get to know your way around your Library. We'll also be popping in to your school's Student Services sessions to introduce you to the wonderful resources your CSU Library has to offer.

For more information about the O Week events happening near you, check the CSU Orientation Events page. For information about Library tours and happenings, Contact Us. Or feel free to pop in, and have a look around!