At CSU Library, we understand that balancing your home life with your study life is a juggling act. Most of us grab any moment we can to get some work done. To make things a little easier, we've created a variety of online resources to help you find what you're looking for at any hour of any day.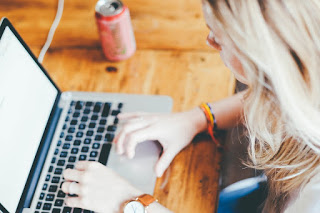 Do you have an assessment approaching, but don't really know where to start looking for information? Our Library Resource Guides could be just what you're after. Categorised by subject; simply find the guide for your course! The guides contain heaps of different resources, like dictionaries, encyclopaedias, journal databases, news articles, and so much more. And best of all, they're all related to your subject. Additionally, you'll find information on analysing your topic and how to evaluate and organise your information.
There are also Library Resources Guides on Using Journal Databases, Accessing eBooks, EndNote, and many other topics. Have a look, and see what you can find!
Sometimes the best way to learn how to do something, is to have someone show you. That's why your CSU Library staff have made an assortment of videos, to step you through using some of the main services and systems that the Library has to offer. Here's a few of our How to Use Primo Search videos below, to get you started. For more videos, go to our Training tutorials and videos page, or check out the CSU Library YouTube Channel.
If you're after slightly more in-depth instruction, try registering for one of our Online Library Workshops. You'll be sent a link to enter an online classroom where one of your CSU Librarians will give you detailed instructions on topics such as Using eBooks, Journal Databases, EndNote, and more. And best of all, the classes are recorded and sent to you to view again whenever you need them!