Is your bookshelf beginning to feel the weight of those bulky texts? Perhaps it's time you got to know your CSU Library's many eBook collections!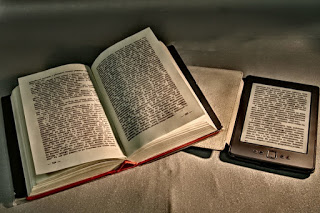 We've recently expanded our eBook collections to include many Health, Law and Education texts which were previously only available in print. That's exciting because it means less waiting, less hassle, and less lugging for you guys. And so we thought we'd use this moment to run you through a refresher course on all things eBook.
Benefits of eBooks
There are loads of advantages to using eBooks over hard copies. These include, but aren't limited to:
Round the clock access to the books you're after. Library isn't open? No big deal, just get online and there the book is!
Many eBook vendors allow multiple users to access the same book at the same time. This means no placing holds, and no long waits!
No fines, damage or replacement costs. Want to make notes in your eBook? You can bookmark and highlight without damaging the book! And you don't need to worry about returning them on time!
No more carrying around a stack of heavy texts books. eBooks can be read on eBook readers, computers, and even smartphones and tablets. That's a big weight off your shoulders!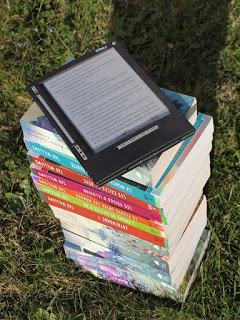 Finding the eBooks you want
There are a couple of ways to find the eBooks you're after. The first is
Primo Search
. All of your CSU Library's eBooks can be found using a general search, or by limiting to eBooks. Try it in the box below!
Another option is to go straight to our eBook collections. You'll find them all listed on the Library's eBooks webpage. You'll also find information about the subject areas each collection covers, software requirements (if any), how much you can print, and more!
Using eBooks
Once you've found the eBooks you're after, using them can seem like a daunting task, but it really shouldn't be. While many of the collections have their own distinct appearance and features, the fundamentals are often the same across the board. The big decision is whether to download, or to read online. As with any decision, each option has advantages and disadvantages. Reading online is great if you have a stable connection. It often means that you don't need any specific software, and that any notes you make to the item will remain there, whenever you access it. Downloading is ideal if you'll be heading somewhere without reliable internet access, and want to get some work done while you're there.
Lastly, eBooks aren't just about work and study. We have extensive collections for recreational reading as well. Not to mention the many options for free access to openly available works, such as
Project Gutenberg
and
Bibliomania
.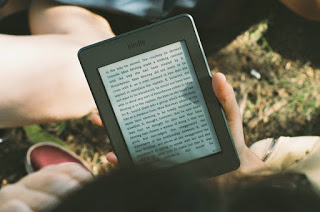 If you're still feeling overwhelmed, you can find loads more information by checking out our
eBook Library Guide
. And of course, if you get stuck,
Contact Us
, and a library staff member will be happy to help you through it!