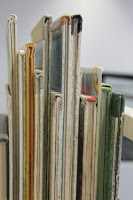 We are pleased to announce that the children's books are back in the Bathurst library after a temporary relocation off site while building renovations took place.
The children's books are now located on the main level in the library, with our other book collections.
To find the children's books and our kits, puzzles, games and other audiovisual items, turn right at the top of the main stairs, walk through the door into the main collection, turn right again to walk past the journals and look for the children's books.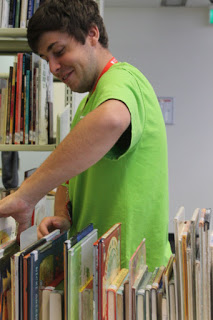 Jordan helping move some of the books
Our Bathurst Children's collection consists of books for that can be used as teaching resources by teaching students. We also have some impressive puppets, puzzles, games, and musical instruments available for loan next to the Children's books.