"Black Rock White City", by A.S. Patric was announced as the winner of the Miles Franklin Literary Award at the opening night of the Melbourne Writers Festival last Friday evening.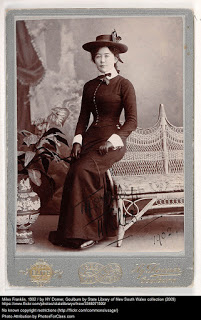 The Miles Franklin Literary Award, recognised as Australia's most prestigious literary prize,
was established in 1954 through the will of My Brilliant Career author, Miles Franklin. The
award was intended to encourage and support writers of Australian literature, and has now
distributed more than $1 million in philanthropic funds to authors.
The CSU Library supports Australian authors by purchasing copies of the Miles Franklin Winners every year, and will soon be receiving it's copy of this years winner – make sure you keep an eye on Primo Search so you can be the first to grab it when it arrives!
If you can't wait for "Black Rock White City" to arrive, check out some of the previous winners that we have on our shelves at CSU, including:
2015
Sofie Laguna – The Eye of the Sheep
2014
Evie Wyld – All The Birds, Singing
2013
Michelle de Kretser – Questions of Travel
2012
Anna Funder – All That I Am
2011
Kim Scott – That Deadman Dance
2010
Peter Temple – Truth
2009
Tim Winton – Breath, also available as an Audio Book
2008
Steven Carroll – The Time We Have Taken
Don't forget, if you are an Online Student you can place a hold on any of these great titles and have them sent to your home address free of charge with reply paid postage!